Features of MJ6-i
1. Advanced Self-Control Function
The adopted continuous operation method reduces the temperature drop of resin after drying, while further energy saving is realized through the evolution of air flow rate. The system continuously monitors the customer's usage conditions and controls the operation mode to achieve the most suitable drying conditions. Adjustment to the optimal air flow rate prevents excessive drying of materials and yellowing of molded products.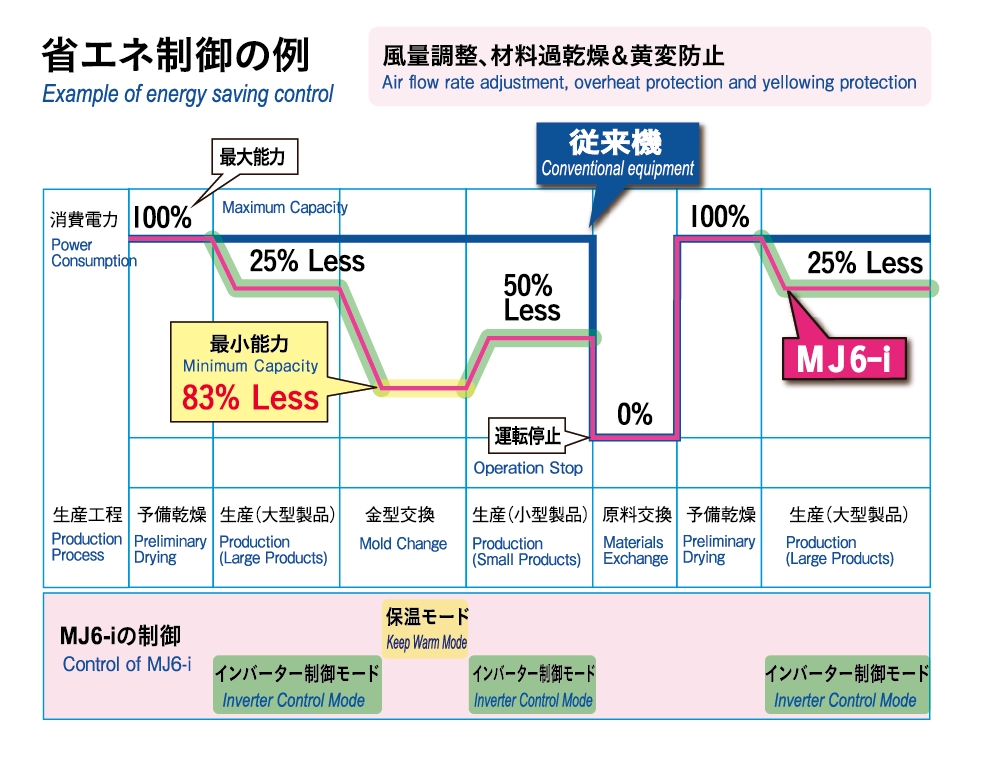 2. Space-Saving Design to Make Less Work Space
By reviewing the internal layout, we succeeded in downsizing without sacrificing the original basic performance and functionality. It greatly contributes to space efficiency on site.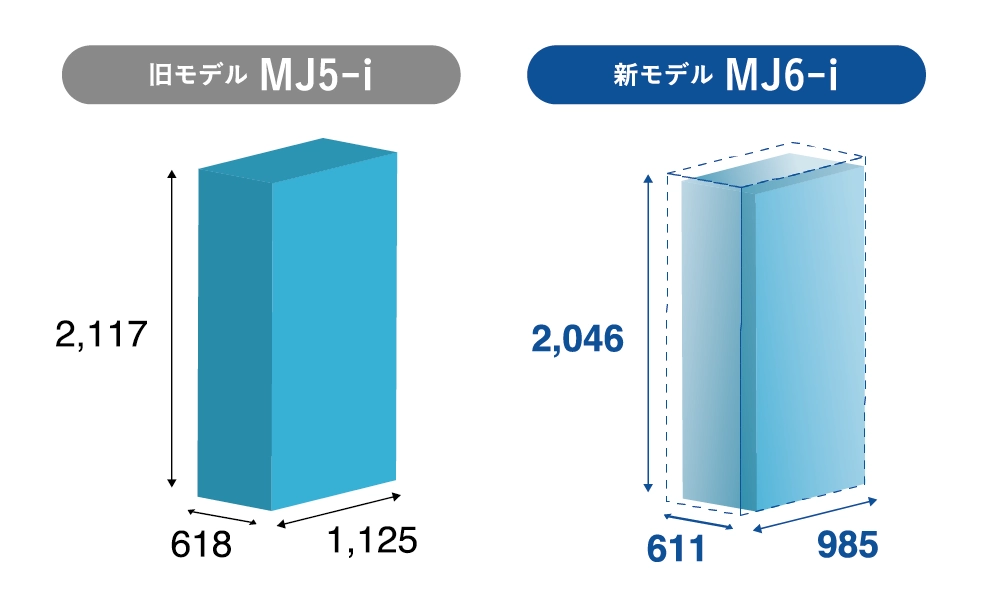 3. 7-Inch Touch Panel with Intuitive UX Design
A large 7-inch touch panel with excellent visibility is used to graphically display the drying status, the machine's operating history, and other information. The user can also easily change the temperature setting and set the schedule timer by touching the screen.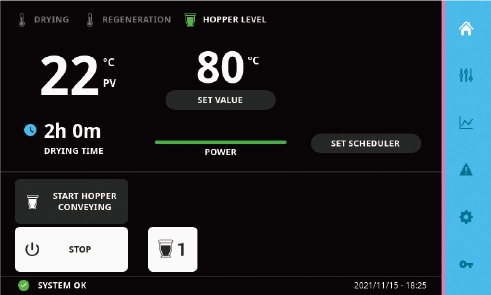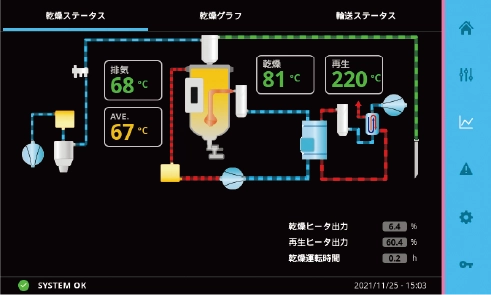 ---
スペシャルコンテンツ