健康経営優良法人2023に認定されました。
3年連続、経済産業省および日本健康会議が共同で優良な健康経営を実践している法人を認定する「健康経営優良法人2023(中小規模法人部門)」に認定されました。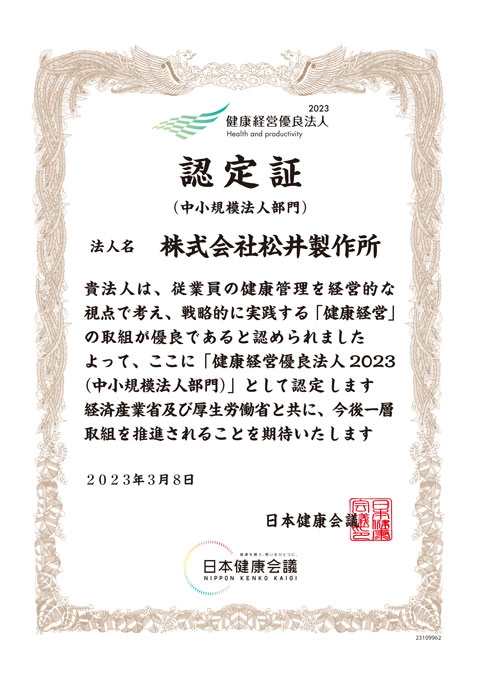 Health Management Declaration
To further promote the health of all our employees, we declare that we will promote efforts to realize health management.
Based on this declaration, we will engage in health management centered on the following guidelines to obtain certification as a health and productivity company.
Health Promotion Guidelines
Realize a workplace where employees are physically and mentally healthy and can demonstrate the best performance.
Enhancing the work-life balance of employees.
Improve the quality of life (QOL) of employees.