What is Tech Studio?
An experience full of surprises and discoveries that gathers what everyone involved in plastic molding really wants to know, such as the attractiveness of products that can not be conveyed only by catalogs and Specifications the actual effect when introducing solutions, waste hidden in molding sites, etc. It is an experience-based facility for the next generation that will continue to provide.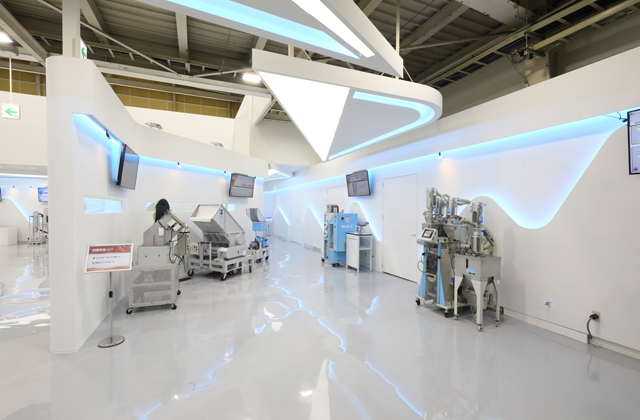 MATSUI has a mission of "realizing factor4 in molding factory" and develops products and proposes solutions.
We will quadruple resource productivity by promoting [resource consumption CUT], [production volume increase] and [added value increase] in plastic molding factory, reducing consumption of materials, water, and energy, and increasing productivity. This is Matsui's goal of factor4.
As a new step towards this goal, we have established factor4 tech-studios.
Tech Studio is always open. If you are interested or wishing, please refer to the virtual tour course first.
For visits, please make a reservation directly from the "Visit Reservation Calendar", or contact our sales office or the nearest sales office.
*May be partially open depending on the day. Contact us in advance.

Access Map
Please check the following page for access to factor4 tech-studios.
Access to Osaka Office (factor4 tech-studios)
State of factor4 tech-studios
studio1
Demonstrations of pressurized hot water and steam Heat&Cool molding, and solutions on the topics of "Eliminate wasted energy", "Eliminate wasted resin", "Shorten set up times", "Resolve problems caused by gas", and "Eliminate contamination" will be presented.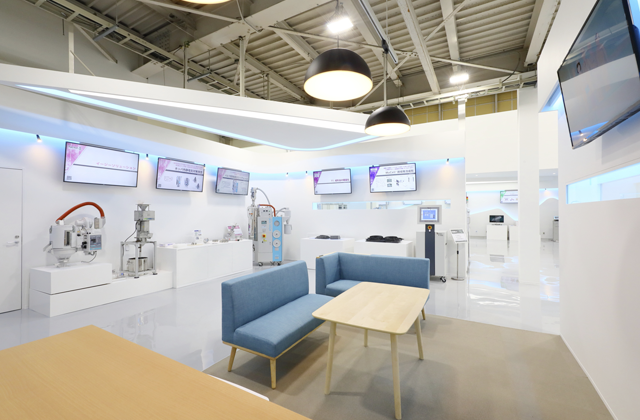 studio2 + Seminar room
Introducing the Heat & Cool molding application as "Enhance surface quality and value", experiencing temperature rise and fall with a demo mold, and experimenting with the mechanism of scale adhesion and the change in thermal conductivity due to scale adhesion as "Resolve problems with water quality" , Eco hybrid chiller and dry cooler ecobrid will be introduced at the actual machine exhibition.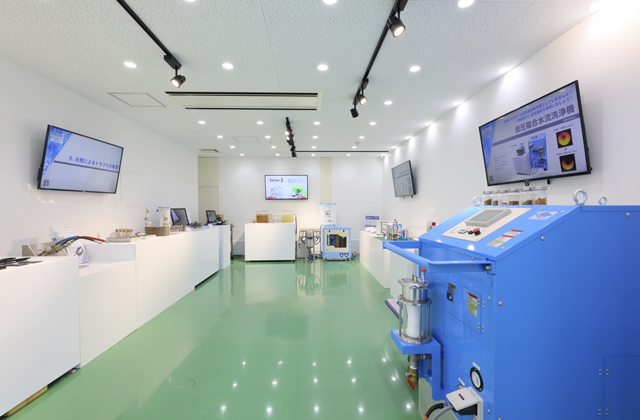 studio3
We have gathered the test environment that had been dispersed on the premises so far, and it has become an area that can respond to various requests from customers.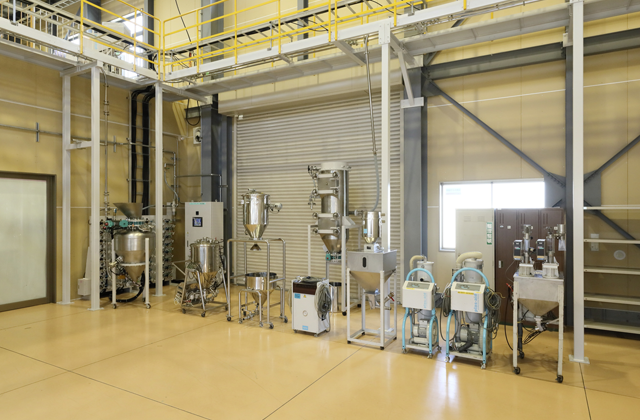 Virtual tour course
You can see what's inside the studio before you actually visit.


Virtual tour course (transition to external site)

For specific information about the exhibition, Contact us from the link below.